We envision the communities in which we live, work and play to be stronger, healthier and more vibrant
Through our Associates Community Together (ACT) program, we empower our associates to support causes closest to their hearts and amplify their impact with company support.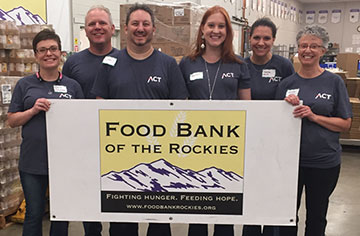 Action matches: We match volunteer hours and funds up to $5,000 per associate per year.
Action hours: We give associates up to 16 hours of paid time off annually to volunteer.
Action teams: We support associates as they create or join teams to participate in charitable fundraising events.
Action committees: We encourage associates to form volunteer committees to plan philanthropic events and activities with and for their colleagues.